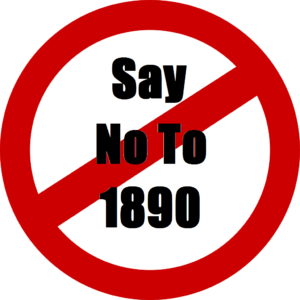 You should be aware that it is illegal to reproduce or distribute copyrighted material without the permission of the copyright owner, Diarmuid MacShane.
Accessing images or text provided on Web sites does not give you any rights to use them as you wish. Only the copyright owner, or the owner's legal agent, can give you permission to copy, distribute or publicly display protected material. The copyright owner in most cases is the creator. Images are generally owned by the designer or photographer; text is owned by the author.
Copyright Ownership – The copyright of images and other material on the SayNoTo1890 web site are owned by Diarmuid MacShane or the individual copyright owners who have authorised their use on the SayNoTo1890 web site, or are specifically credited.
Using Copyrighted Items – You may download and reprint images and other information for non-commercial, private and personal purposes only. You may not manipulate or alter in any way images or information on the SayNoTo1890 web site without specific permission from Diarmuid MacShane or the copyright owner.
Computer Security and Safety – I cannot guarantee that files available for downloading, specifically or otherwise, will be free of viruses. You are responsible for implementing sufficient computer safety procedures on your own computer when downloading items.
Permission to Use Copyrighted Items – Should you wish to use any of the articles etc on the SayNoTo1890 web site, you should contact SayNoTo1890.com stating your name, company name, address and contact details, the items you wish to use, and the manner in which you wish to use them.